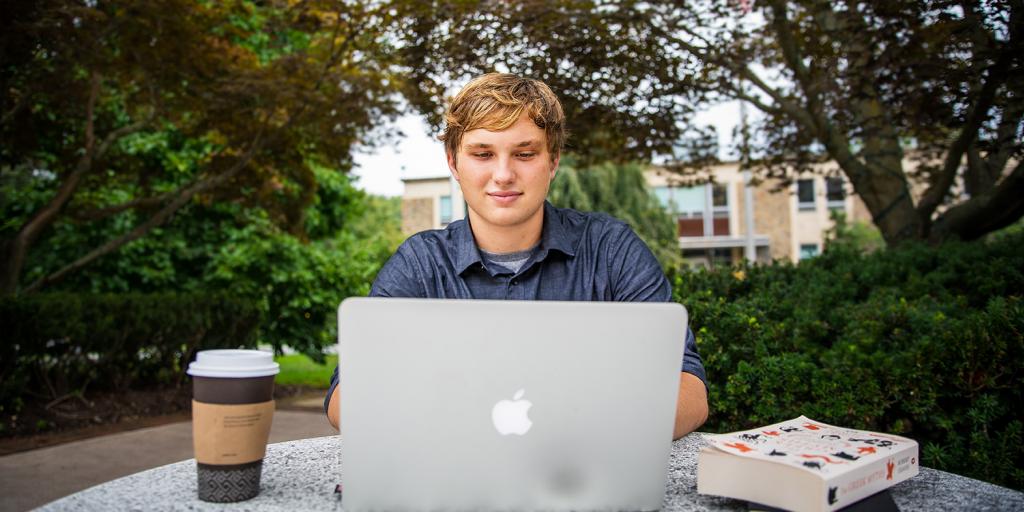 Admissions Requirements
Admission is based on several criteria. They are:
Acceptance into the undergraduate program at Eastern University
Strong ACT, SAT, or CLT score
Demonstrated leadership abilities
Submission of Templeton application materials and a personal interview with the Templeton staff
Templeton Honors College students are destined for lives of commitment and leadership in a society that struggles for a moral compass. The Templeton Honors College is committed to helping students both discern gifting and vocation and cultivate their relationship with Christ. This includes development of the character, and the knowledge and skills that will equip students for the service for which they were designed.
Should I consider applying even if I don't meet all of the criteria? Yes. The Templeton Honors College evaluates students individually and looks for students that know how to think critically. We understand that there are different gift sets and learning styles, and we want to create a cohort that is diverse in its gifting.
Deadlines
The deadline for Templeton applications is: February 29th
Individual Basis After Beginning of March
Interview Day for Spring 2020: Friday, March 20th, 2020: 9:30am-4pm
Applying by the deadline of each month qualifies you to be considered for an interview during that following month, but you can opt to interview at a later date if you would prefer. If you can not be present on an interview day a substitute date can be arranged. Further details are found within the application itself.
"One of the things that I have enjoyed most about being a student at THC is the challenge that it presented me in growing personally, academically, spiritually, etc. THC has allowed me to go beyond my comfort zone and to foster my intellectual curiosity in ways that I never thought was initially possible."