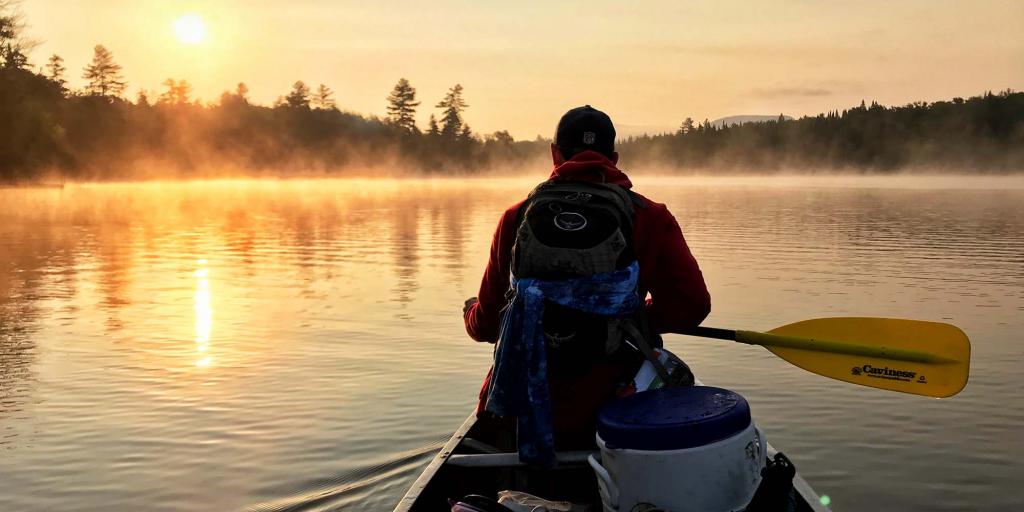 The beauty of our four-year cohort model of education begins not in the classroom but in the wilderness of the Adirondack Mountains, on the lake, by the fire, over the dishes, under the stars. Actually, it's most accurate to say it begins somewhere inside a small fleet of packed vans.
Every freshman cohort braves the wilderness together, tent camping for a week in the Adirondack region of upstate New York. Students have a rich opportunity to bond as a cohort, to be challenged physically and spiritually both as individuals and as a community of Christian disciples, and to take in a marvelous piece of creation at a meditative pace. They are accompanied by faculty, staff, and upperclassmen eager to re-make the experience for the next group. The mountaintop view they attain is more than literal.
After that, the classroom is an altogether different thing.