Templeton Welcomes Rick Cummings as New Program Coordinator
To the Templeton Honors College community – current students, faculty, staff, family, alumni, and all those who observe and contribute to the life of this institution – greetings! I am the new Program Coordinator, and I'm excited to join THC. Dr. Brian Williams invited me to introduce a bit about myself to you – hopefully, I can also get to know many of you as well.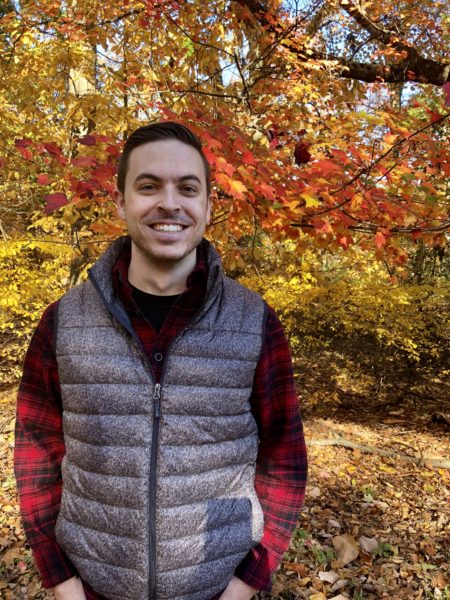 I'm still relatively new to the Greater Philadelphia area. My own stomping grounds are southern California, especially Los Angeles county. I attended Azusa Pacific University from 2011-2015. In the spring semester of my freshman year, I partook in APU's High Sierra Program, a great books program located in Bass Lake, CA – just over fifteen miles from Yosemite. Having discovered my passion for theology and philosophy (and declaring a major in the former), my studies took me to the University of Oxford for the Hilary Term of 2014, where I studied the ethics of Dietrich Bonhoeffer. When I graduated in 2015, I was awarded a Certificate of Distinction in Systematic Theology.
I then moved from coast to coast in order to attend Princeton Theological Seminary in the fall of 2015. While there, I developed practical, administrative, and pastoral skills through various internships and opportunities, including an administrative role at the Center for the Study of Scottish Philosophy. In my coursework, I focused my studies on ethics and moral philosophy, developing a particular (but not uncritical) love for Thomistic moral thought, as well as practical theology.
There is much more to my life than work and academia, of course. In 2016, I married my college sweetheart, Sandi, and we have enjoyed living in the Tri-State area since then. I am a lover of all things sports – hockey is my favorite sport to watch, although the World Cup is my favorite tournament. My wife and I love the outdoors, especially when we can find an opportunity to be in the mountains. I spent the first year after graduating from Princeton Seminary as a full-time bartender.
As I enter Templeton Honors College as Program Coordinator, I am excited to work alongside the staff and faculty here to promote the richness of this institution. I look forward to being a resource for the students not only administratively, but also as a friend and guide through this program, as they work through their education as whole persons. You'll be able to find me most days in our office in Fowler Hall, as well as around campus.