2016 Alumnus of the Year
Jay Renfro ('13)
Cohort of 2009
Hometown: Nashville, TN
Major: Environmental Studies
Career: Science Teacher
"In the Templeton senior capstone class, we talked about the difference between your job and your work. A lot of people don't have a distinction like that, their job is just something that they try to break away from on the weekends, but for me, my job is part of the work that I do. My job is a middle-school science teacher, which is a lot of fun, but my work is restorative justice, bringing hope, joy, and love to the world, especially to the kids that I teach."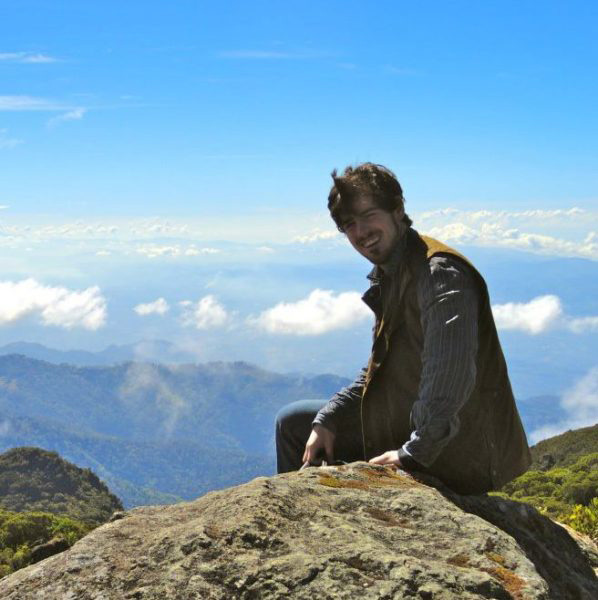 Upon graduating from Templeton, Jay was accepted as a Corps member of Teach for America (TFA), an award-winning nonprofit that seeks to "eliminate educational inequity by enlisting high-achieving recent college graduates to teach." After five weeks of intensive training, Jay was placed at a low-income, urban middle school in his hometown, Nashville, TN.
Jay's first year of teaching was brutal: Half the staff of his charter school were fired, the school flooded, he broke up fights every single day, resources were severely limited, and the school was extraordinarily disorganized. Jay describes himself as "thriving in chaos" but at this school he "was met with something that exhausted his creativity and good intentions." Despite this, he saw that the stakes were extraordinarily high for his students — "drug use and gun violence are sadly somewhat normal for them"— and he chose to do his best to reverse the tide, frequently jeopardizing his job to do the work of helping these kids.
"I thought often of what Jesus said about how those who love their life will lose it and those who lose their life will find it. I realized that the work I was doing mattered so much that I was willing to risk my job a little. By doing that, I actually found greater fulfillment in my job."
Jay started giving kids rides home from school, which quickly turned into regularly driving them to school as well. He noticed that a few of his students had soccer talent, so he drove them to North Carolina for an overnight collegiate soccer camp, opening the student's eyes to the possibility of attending college. But in Jay's words the best and craziest thing he did was to skip school and take 10 of his students camping at his family's farm. "They hadn't had that experience growing up like I had, so I just got their moms to sign off that it was OK, told the school, and we left."
After his first year of teaching, Jay's school was shut down. TFA helped him find a job at another new charter school that is successful and supports his work. Now, as part of Jay's job, he takes his students on camping trips to that farm and hosts summer science camps. He has mentored many new students and maintained relationships with those students he risked his job to help in his first year: Just a few weeks ago Jay took one former student on his first college visit.
As a teacher at a young charter school, Jay has had the unique chance to form the school's structure, science curriculum and create opportunities for his students. He was a National Finalist in a science teacher grant competition; he also lives in the community where he teaches, raises prize-winning urban chickens, and manages his school's science lab, which he is building from scratch. Many TFA alumni go on to other careers after just a few years, but Jay plans to keep teaching because it allows him to do the work he wants to do: "being a stable adult in the lives of kids who need one, and speaking love and truth into their lives."
-Anneke Lujan ('13), Program Assistant