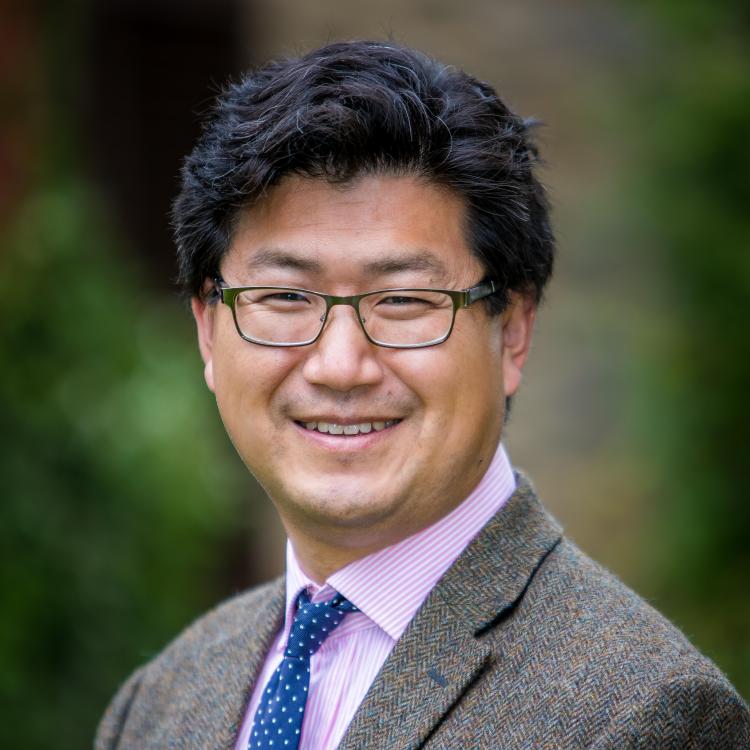 Michael Lee
Grace F. Kea Associate Professor of American History
McInnis Hall, Room 229
mlee2@eastern.edu
Dr. Michael Lee is an associate professor in the history department and offers courses on early American history.  In the Templeton Honors College, he teaches Western Civilization 4: The American Mind. Dr. Lee grew up in Maryland and attended Yale University for his undergraduate education. While there, he developed an interest in European intellectual history. After college, Dr. Lee was awarded the DeWitt-Wallace Fellowship which allowed him to teach European History at the Concord Academy (Concord, MA). After teaching for two years, he attended Gordon-Conwell Theological Seminary (South Hamilton, MA), where he earned a MA in Church History. He then went to graduate school at the University of Notre Dame (South Bend, IN) where he earned a Ph.D. in history. He has been teaching at Eastern University since 2010.
Dr. Lee is an intellectual historian, with a particular focus on the development of religion and theology in Europe and America during the early modern era. He has authored The Erosion of Biblical Certainty: Battles over Authority and Interpretation in America (Palgrave Macmillan, 2013) and his articles have been published in The New England Quarterly and The History of Education Quarterly. He is currently working on a book on the history of theodicy (or the history of the problem of evil). When he is not at work or spending time with this family, Dr. Lee likes to bicycle through the wooded trails and roads of Pennsylvania.
Ph.D., University of Notre Dame: History
M.A., Gordon-Conwell Theological Seminary: Church History
B.A., Yale University: History
HON 261  Western Civilization 4: The American Mind (3 credits, optional)
This course explores the development of theological, philosophical, literary, and political ideas in the United States.  American political ideas have continually attempted to build a good and just society, balancing the needs of freedom and order by drawing upon classical and Christian sources.  Churchmen and philosophers pondered the role of reason and faith in society and the individual, as the democratic environment of America offered new challenges and possibilities.  While drawing upon their European heritage, American writers strove to create a distinct literary sensibility and aesthetic.  Europeans grappled with perennial issues such as goodness, justice, reason, faith, freedom, and order for centuries. Americans offered their own answers, rooted in their particular culture and environment.
Books
The Erosion of Biblical Certainty
Articles & Essays