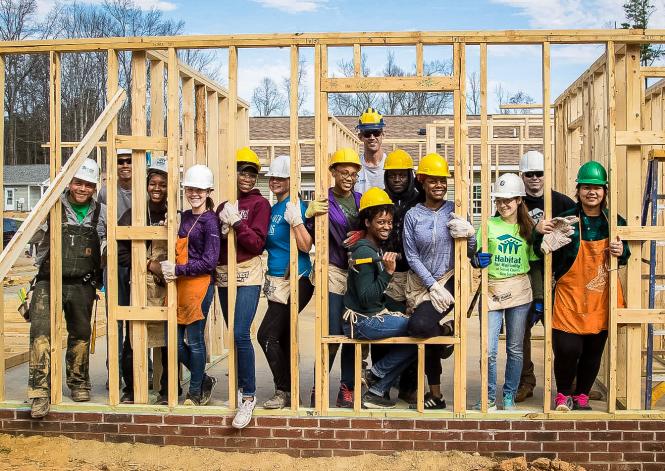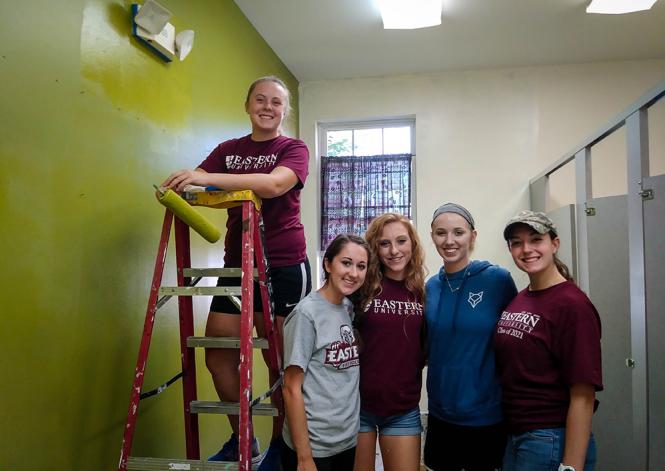 Service is an integral part of the Christian life. At the Templeton Honors College we are committed to the ancient, Christian idea that lives of virtue are formed through the cultivation of virtuous habits, which is why we ask students to practice the habit of service through the completion of our service learning requirement.
Students are required to complete 50 hours of service learning over the course of 5 semesters (10 hours per semester). We recognize that there are a wide variety of needs in the world , and a wide variety of spiritual gifts among God's people, as well as within our college. For this reason we give our students maximum flexibility in choosing how to complete their service learning.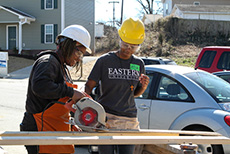 Students may choose to do their service learning in a wide variety of locations: at Eastern University, in the area surrounding Eastern, at the student's home, or in some other location with need where the student is able to serve. In their second semester in the Templeton Honors College, students are required to submit a service plan proposal and an official letter from the organization they intend to serve to the Service Learning Committee. Service plans must be approved by the committee. The Service Learning Committee is comprised of Templeton upperclassmen and headed by a Templeton faculty member; these members review and approve proposals. We understand that circumstances and needs change, therefore students may submit revised or new proposals at any point. Revisions will also need approval from the Service Review Committee.
In the senior year, students will reflect upon their service experience in the Honors Capstone course and present their experience to the Templeton student body. In the Capstone course, students will link their service learning experience to one or more aspects of their studies in the university; this is intended to address both issues of habituation (reflection as fostering internalization) and learning. Service learning experiences are presented to the community in order to celebrate the good work Christ has enabled us to participate in.