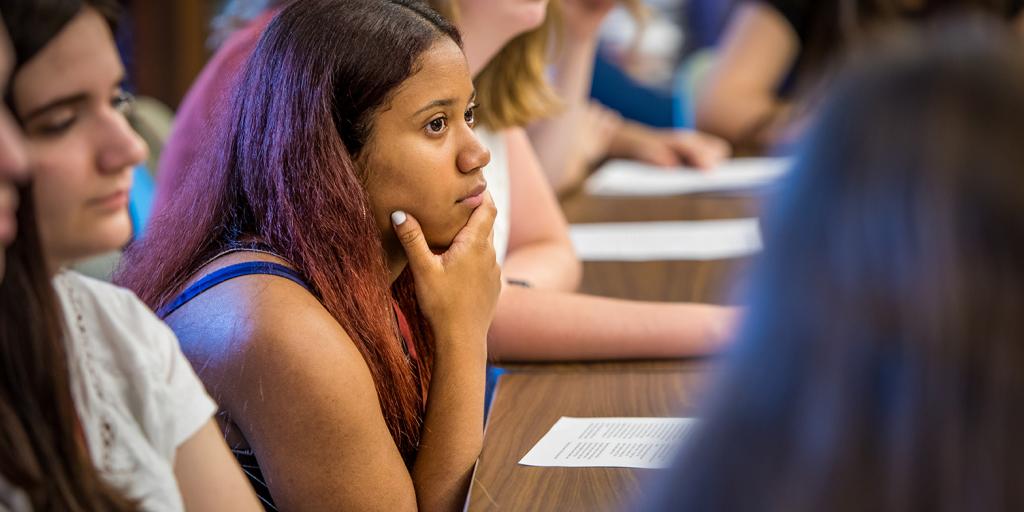 Scholarships and Aid
There are two types of scholarships available each year: merit-based (Summer Scholars Essay) and needs-based. Students who apply and are accepted to both courses will be given a $300 discount from the total cost.
Summer Scholars Essay Contest
The Templeton Honors College is pleased to announce the Summer Scholars Essay Contest. The contest offers six prizes: two first-prize winners will receive a full scholarship, and four second-prize winners will receive a $500 scholarship.
The essay contest is open to all high school sophomores and juniors applying to the Summer Scholars Program. To be considered, entries must be submitted with an application (unless the contestant has already applied).
Topic: What does it mean to love God with your mind?
Length: 300-500 words
Format: Times New Roman, 12-point; single-spaced; 1″ inch margins; include full name and contact information
Deadline: April 27, 2023 (Midnight, EST)
Essays can be emailed to thcssp@eastern.edu.
Only after applicants have been accepted to the Summer Scholars Program can they apply for need-based scholarship. Application is comprised of two steps:
Fax/email parent/guardian(s) most recent 1040 tax form
With the tax form, state the amount of scholarship needed to cover the complete cost of the program. (We ask applicants to request scholarship bearing in mind that there are other applicants also requesting assistance from a fund that is strictly limited; so please request based on need, not on want.)
Program Costs
Course I – American Revolutions (3 credits) – $1,699
Course II – Confronting Dragons (3 credits) – $1,699