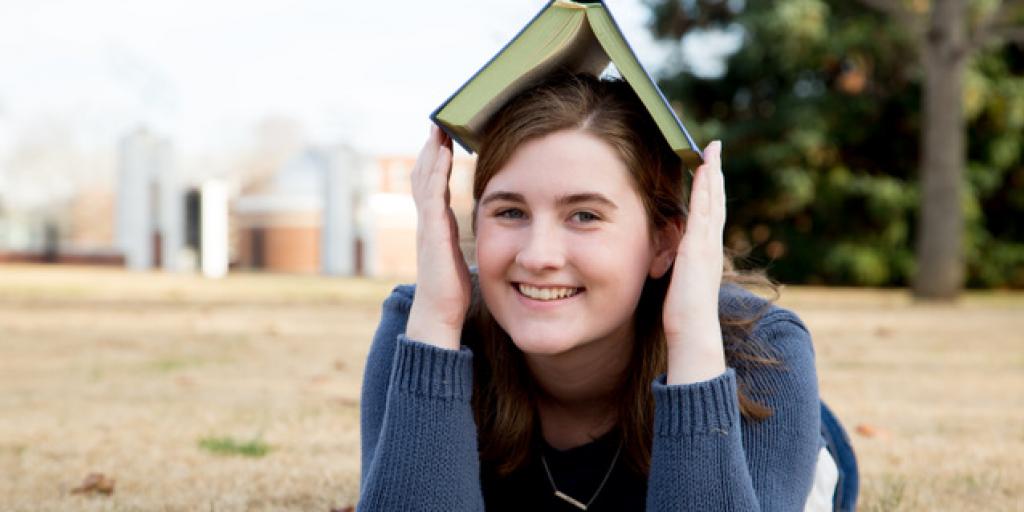 Ellen Francis ('22)
Major: Classics (individualized, with minors in History and Philosophy)
What have you enjoyed about being a student in the Templeton Honors College?
The best part of my experience in the Templeton Honors College has been the close-knit community of friends and fellow scholars. Being a student in the honors college has introduced me to so many unique, thoughtful, and kindhearted people whom I am blessed to call my friends.
What has been excellent about Templeton?
My professors come to mind when I consider excellence in the honors college. Each of them are incredibly knowledgeable and experienced, and are also passionate about teaching and forming relationships with their students. They have become my mentors and friends and are just as much a part of the Templeton community as the students.
How do you think Templeton is helping you prepare for your chosen career path?
At this point, I have not yet chosen a career to pursue after graduation. The beauty of a liberal arts education is that it prepares the mind for a lifetime of independent learning and the soul to live with integrity and virtue. The liberal arts train students to be curious for the truth, faithful to the good, and attentive to the beautiful. So, no matter what career path I choose to follow, I know my education in the honors college is preparing me for it well.
How is Templeton helping to shape you personally and spiritually?
We are taught as Templeton students to approach every part of life from a Christian standpoint. Our study and work are done for the glory of God and the furtherance of His kingdom. Furthermore, we are surrounded by professors who provide opportunities for spiritual enrichment and a community of friends who push each other to be more virtuous.
What did you enjoy about the Summer Scholars program?
The Summer Scholars Program is a great way to try out the honors college and meet new friends. I enjoyed the thoughtful discussions, the opportunity to meet professors, and the fun outings in Philadelphia during the week.