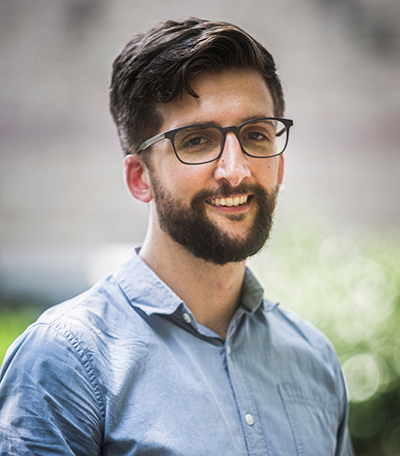 Addison Martin ('13)
Major: Biology (minor in Chemistry and Theology)
Previous Job: High School Science Teacher at Delaware County Christian School
Currently: Starting Ph.D. Biology at University of Pennsylvania College of Arts and Sciences
What did you enjoy about being a student at Templeton Honors College?
The courses were challenging, insightful, and rigorous. Professors had high expectations for us as students and individuals. The cohort model was a fantastic way of learning within a community and created strong and supportive bonds among peers.
What were some of its best features?
The cohort model was an amazing way of creating relationships that have remained formative and important in my life to this day. The breadth of the program and the thoughtful, philosophical, and Christian approach helped to create well-rounded, mature, inquisitive, and spiritually sensitive individuals.
How did Templeton help prepare you for your chosen career path?
Templeton taught me how to think critically and how to interrogate beliefs and assumptions in the world today. Since the Templeton curricula were often so philosophically-based, it taught me how to engage with the field of science on a philosophical level and not just engage with science from a within-the-field approach.
How did Templeton help shape you intellectually, personally, or spiritually?
A formative and important personal, intellectual, and spiritual theme that developed in my life during my education was the importance of awe and wonder. Maintaining a sense of awe and wonder towards people and the world around me has continued to be an important habit to me and one that I try to nurture and cultivate even today. It was Eastern and Templeton that had a big part in showing me the significance and importance of this habit.