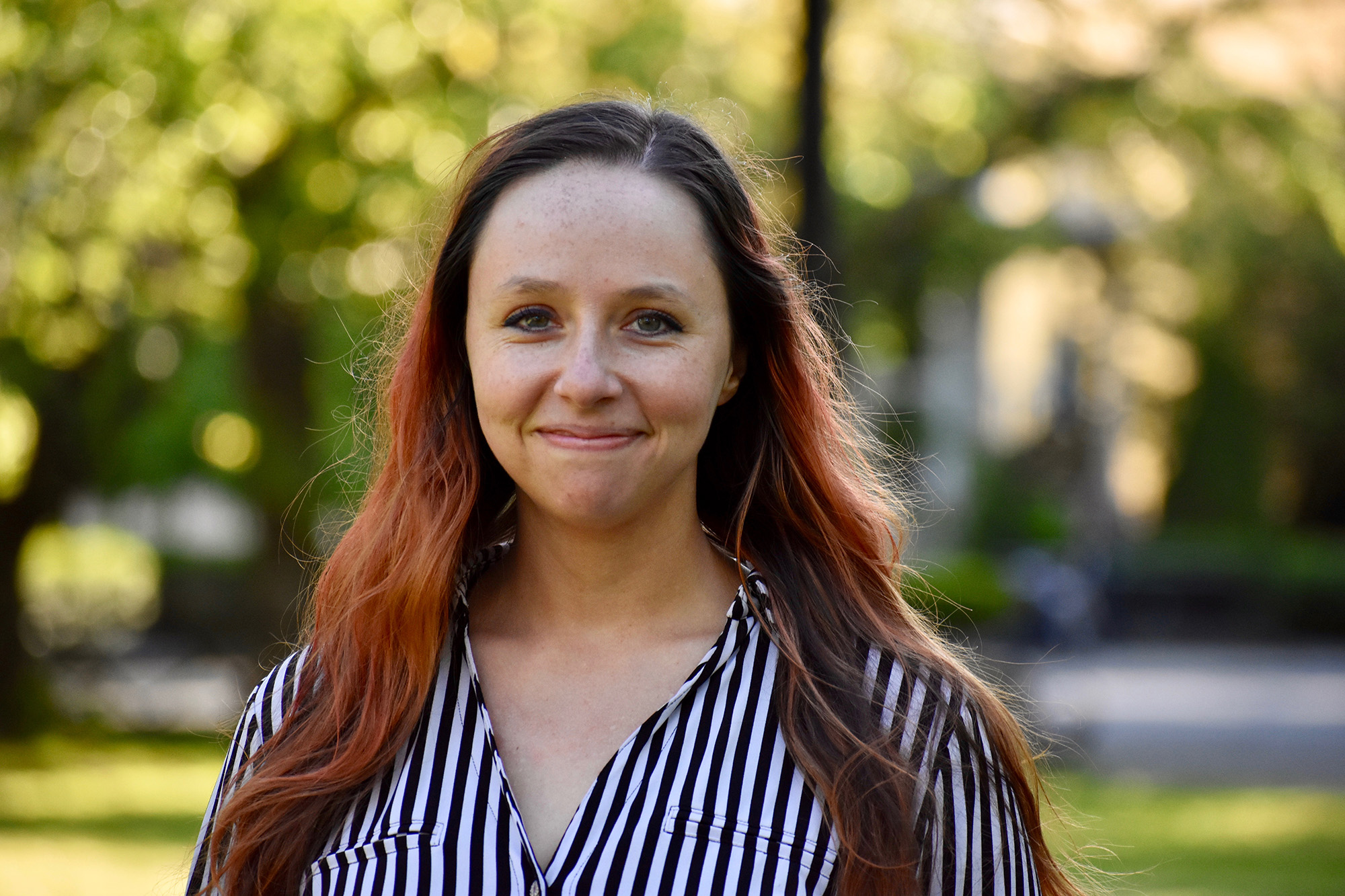 Photo credit: Luke Stringer
Abigail Storch ('16)
Major: English
Current Job: Assistant Editor at Yale University Press
What did you enjoy about being a student at Templeton Honors College?
There are so many things I loved about Templeton, but perhaps most importantly, I enjoyed learning to live a life in dialogue with others. Good conversation is truly a craft, and my fellow cohort members and I spent many hours around the seminar table honing this craft by listening to one another and the texts in front of us. I'm grateful for professors and friends who were ready to voyage together into the territory of new, unfamiliar conversations and discover the riches waiting to be found.
What was excellent about Templeton?
I loved learning about philosophy, the classics, and the Christian intellectual tradition from such wonderful pedagogues. It was hard not to be interested in what I was learning when my professors were clearly so passionate about what they were teaching. We learned to emulate their delight.
How did Templeton help prepare you for your chosen career path?
Templeton taught me to be a curious generalist: to nurture an insatiable inquisitiveness about the workings of the world. At Yale University Press, I assist in acquiring books in the humanities—particularly in religious studies, world literature, philosophy, and cultural history—so I'm constantly learning new things on the job. The Templeton core gave me the interdisciplinary literacy to think and speak critically in a variety of disciplinary dialects, and to enjoy navigating new methodologies and ways of thinking.
How did Templeton help shape you personally or spiritually?
How did Templeton not shape me? My four years in Templeton were so transformative intellectually, emotionally, socially, and spiritually. I would be a different person today without the relationships I formed with classmates and peers. I look back on my Templeton years—from Adirondack camping trip to Union League banquet, and everything in between—with immense gratitude.