Tartuffe in Quarantine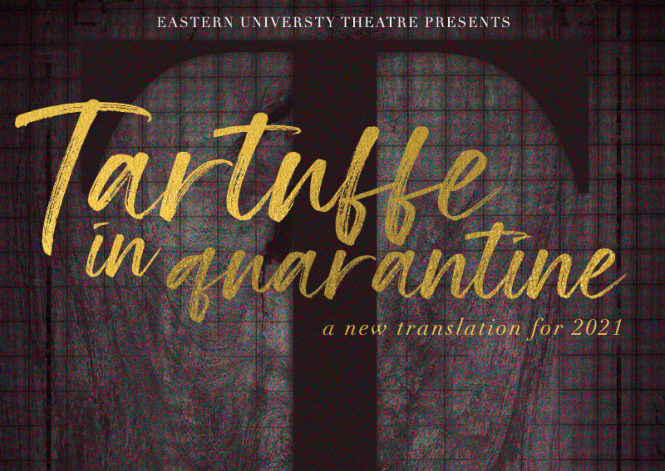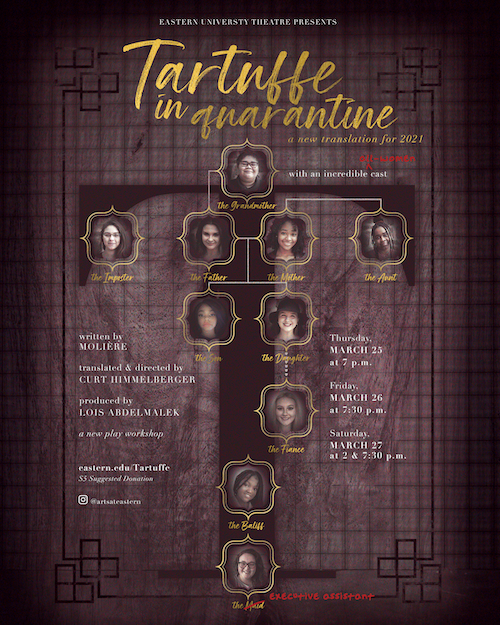 Thursday, March 25 at 7:00pm
Friday, March 26 at 7:30pm
Saturday, March 27 at 2:00pm and 7:30pm
Tartuffe, by Molière, is the funniest show of the past 350 years.  This new translation takes place in 2021, during a pandemic, where the characters have just over an hour to solve all of their problems during the most epic Zoom call of all-time.  

Orgon becomes irrationally devoted to the religious man Tartuffe, even though Tartuffe's actions clearly show that he is an imposter and is quite wicked.  When Orgon declares his daughter will marry Tartuffe today (even though she loves her fiancé!), the family decides to take more drastic measures to combat Orgon's cognitive dissonance.  Unfortunately, they each have a different plan. Hopefully, Mariane doesn't marry Tartuffe, the executive assistant doesn't get fired, and no gets seduced or killed (but at least one of those things will happen).  And don't even get me started on the grandmother.  
Tartuffe in Quarantine is a free virtual production. You must "purchase" a ticket online in order to receive the link to view one of the performances.
$5 suggested donation.