Performing Arts Living Room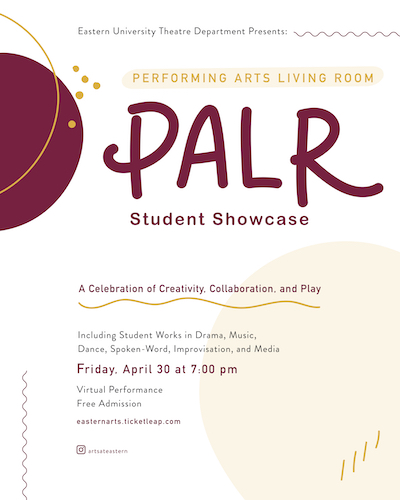 Admission is free!  Pull up a chair (or a living room couch!) and join us virtually for the grand finale of the 2020-2021 theatre season.
Here, students take the stage and create a showcase of live theater, spoken-word, dance, human videos, music performances and creative expression.
What makes this even more unique is that it is entirely student produced, directed, and performed!  Free admission, coffeehouse style on stage.